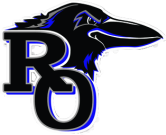 Royal Oak High School
A Cappella Choir
In 2008, 25 Students of the Royal Oak High School A Cappella Singers and 8 adults (Mrs. Buffa, Mrs. Semivan and 6 chaperones) flew to Vienna, Austria on November 24th (till December 2nd) to participate in the International Vienna Advent Sing.
The choir sang at a local high school, the Schonberg Palace, the Vienna City Hall, the Melk Abbey and spontaneously on the streets and within resturants in Vienna.
This web page contains pictures, audio & video of the adventure for family and friends of the ROHS A Cappella Choir. Feel free to explore and share.
The ROHS A Cappello Choir
Maddy
Elly
Emma
Catherine
Ben
Erica
Kristen
Meta
Austin
Christine
Max H
Cody
Bill
Sean
Ian
Craig
Howie
Max B
Sarah
Bonnie
Alissa
Julia
Steve
Alex
Kira
ROHS Choir Director and Chaperones
Mrs. Debra Buffa – Choir Director
Mrs. Jennifer Semivan – Pianist
Mr. John Grzywak – Vice Principal  RO Middle School
Steve Rolph Sr.
Bonnie Schoettle
Rebecca Stange
Melk Abbey Festival – Visiting Choir
Melk Abby Festival – Shenandoah
Melk Abbey Festival – Dwelling Place
Melk Abbey Festival – Lord Bless Thee
Melk Abbey Festival – Festival Sanctus
Melk Abbey Festival – Mass – 4 Songs
Melk Abbey Festival – Jericho
Melk Abbey Festival – Zadok
Melk Abbey Festival – Heavens Telling